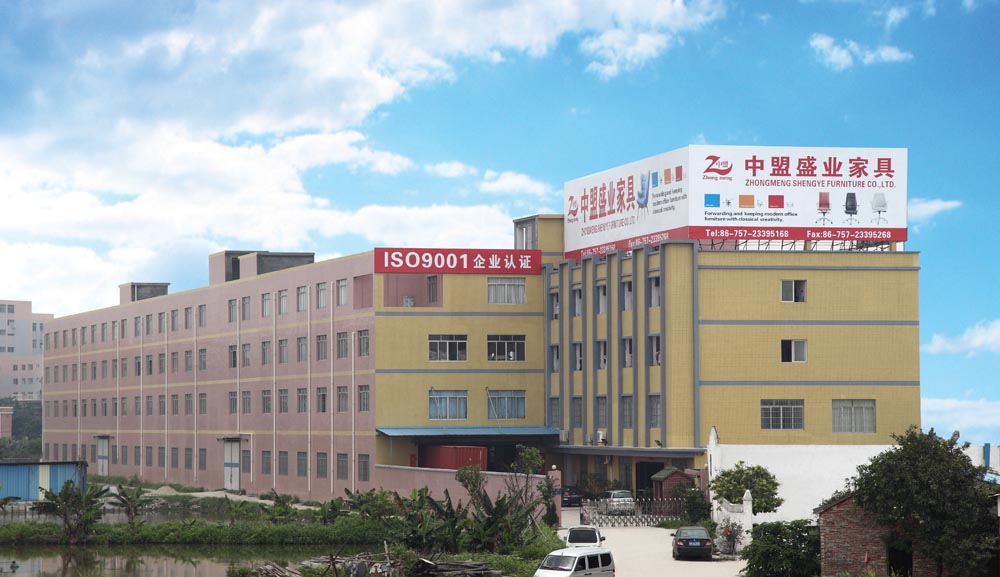 ZhongMeng ShengYe Furniture Co.,Ltd. Being one of the leading manufacturers in China. was established in 2004 ,specifically for the office seating .Through ideals of professionalism ,innovation,rigorous research and development ,ZhongMeng has become the most knowledgeable and professional in the filed of office furniture. Within 10 years of dedicated experience and commitment to our products and customers,ZhongMeng not only dramatically demonstrated its company potential in original business approach ,but also focused on new market opportunities within the changeable global market.We believe We will do the best in the future and go forward.
Establishment:2004
General manager/Sales director:Mr Rico Ling
Number of employee:182
Approvals/Certifications:ISO9001:2000
Capital:US$1,600,000.
Annual production capacity:1,000,000 Units
Square Measure:22,000 MS
Main markets and Customers: 35% American/ 20% Europe/ 10% Australia/ 12% South Asia/ 8% The Middle East/ 15% Mainland .